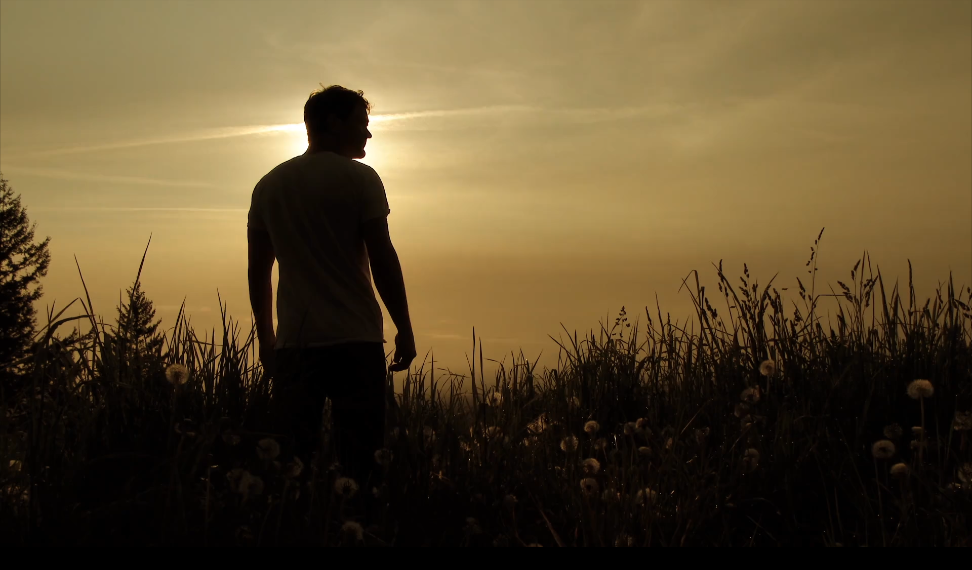 Cornerstone 2023
Join us. You are not alone.
Cornerstone is a 26 hour retreat which provides you with the opportunity to reflect, renew, and strengthen your faith while meeting other men in our Catholic community.
An opportunity to pause, reflect and be thankful
At Cornerstone, we invite you to step aside from the everyday hustle and reflect on what truly matters to you. Here, you won't just meet men; you'll meet companions on the same journey – regular guys, much like yourself, eager to share the highs and lows of life and faith.
This retreat is more than a pause; it's a catalyst for strengthening your faith and bonds with those around you, especially your cherished family. Consider Cornerstone your compass, guiding you towards your aspirations and helping distinguish the significant from the trivial in life.
Remember, you are in good company! A community of men who shares your journey, echoing your struggles and celebrating your victories, all while cherishing the same values and interests. Listening to their stories, you'll discover empathy, draw strength, find peace, and forge lasting friendships.
Join us at Cornerstone – let's explore, grow, and journey together.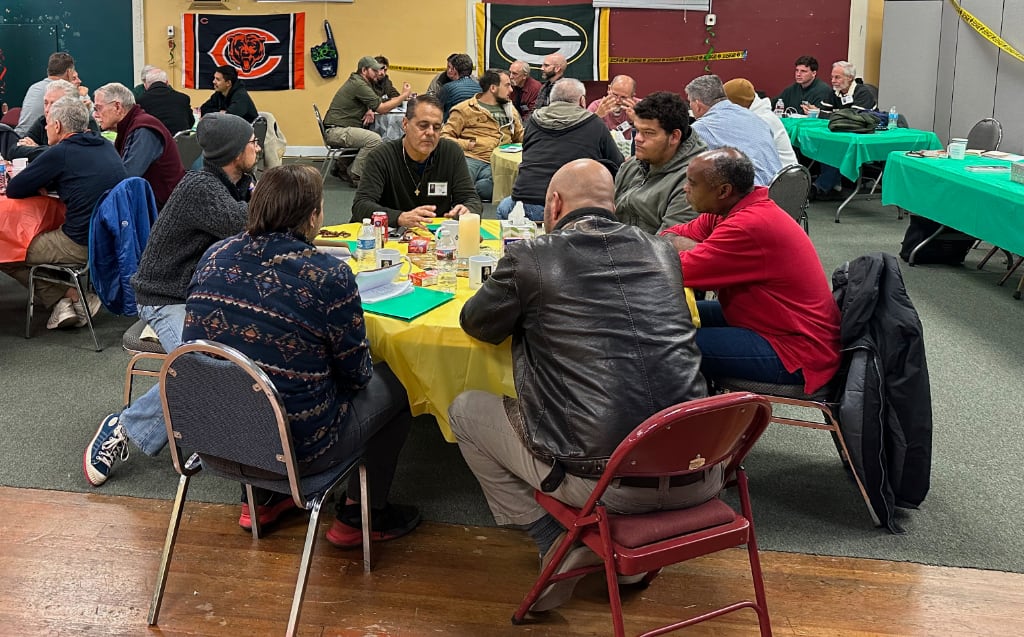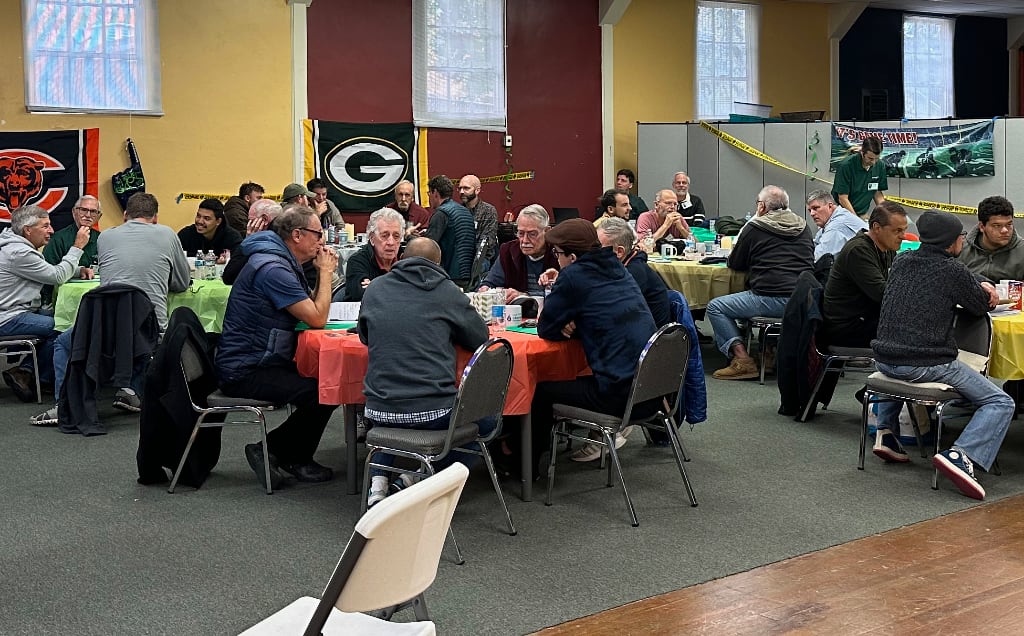 Every man benefits from Cornerstone
At Cornerstone, we welcome every man, regardless of your background or life stage. Whether you're a hardworking professional or enjoying retirement, a father or not, married, single, or divorced, an introvert or an extrovert, and no matter your age, you'll find a place here.
Some of us are regular church attendees, while others may not have been to Mass in a while. It doesn't matter where you are in your faith journey – Cornerstone has something meaningful to offer.
We invite you to explore Cornerstone if you're seeking a deeper connection with God, a better understanding of yourself, and a chance to build meaningful bonds with other men in our church community. There's a spot for every man at Cornerstone, and we're excited to welcome you. Join us on this journey of faith, growth, and camaraderie.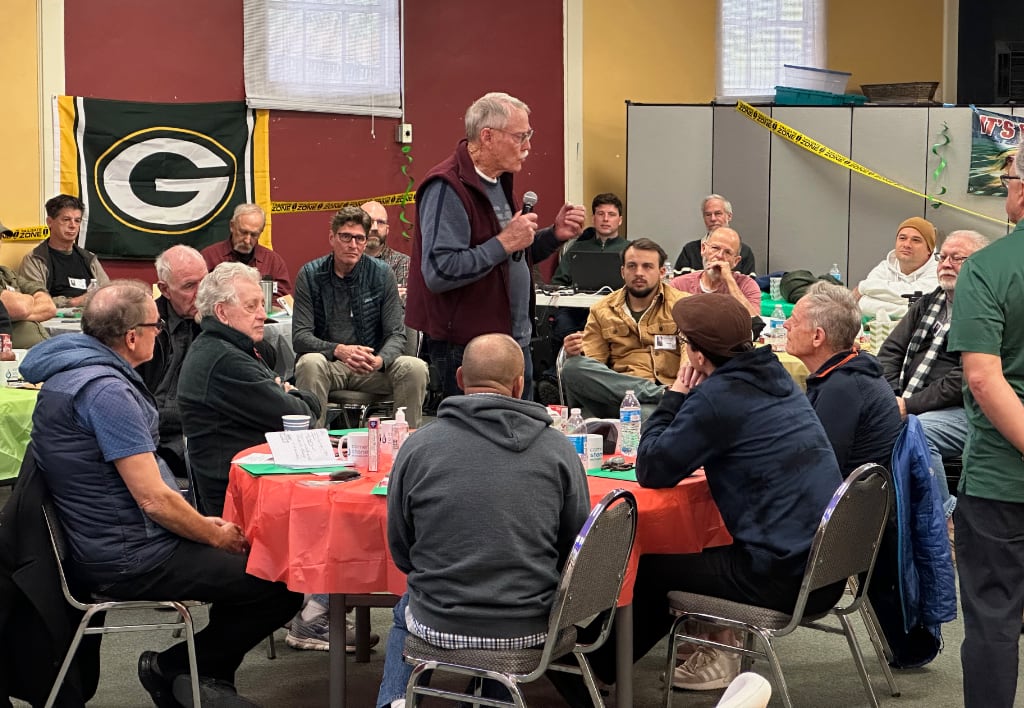 It is for YOU because it is run by men like YOU
Cornerstone is run by previous attendees of Cornerstone. Regular guys, all of whom once attended their first Cornerstone and were so moved by the experience that they became part of the team. The program is supervised by a spiritual director to ensure the precepts of the church are represented, but the event itself is orchestrated by guys just like you.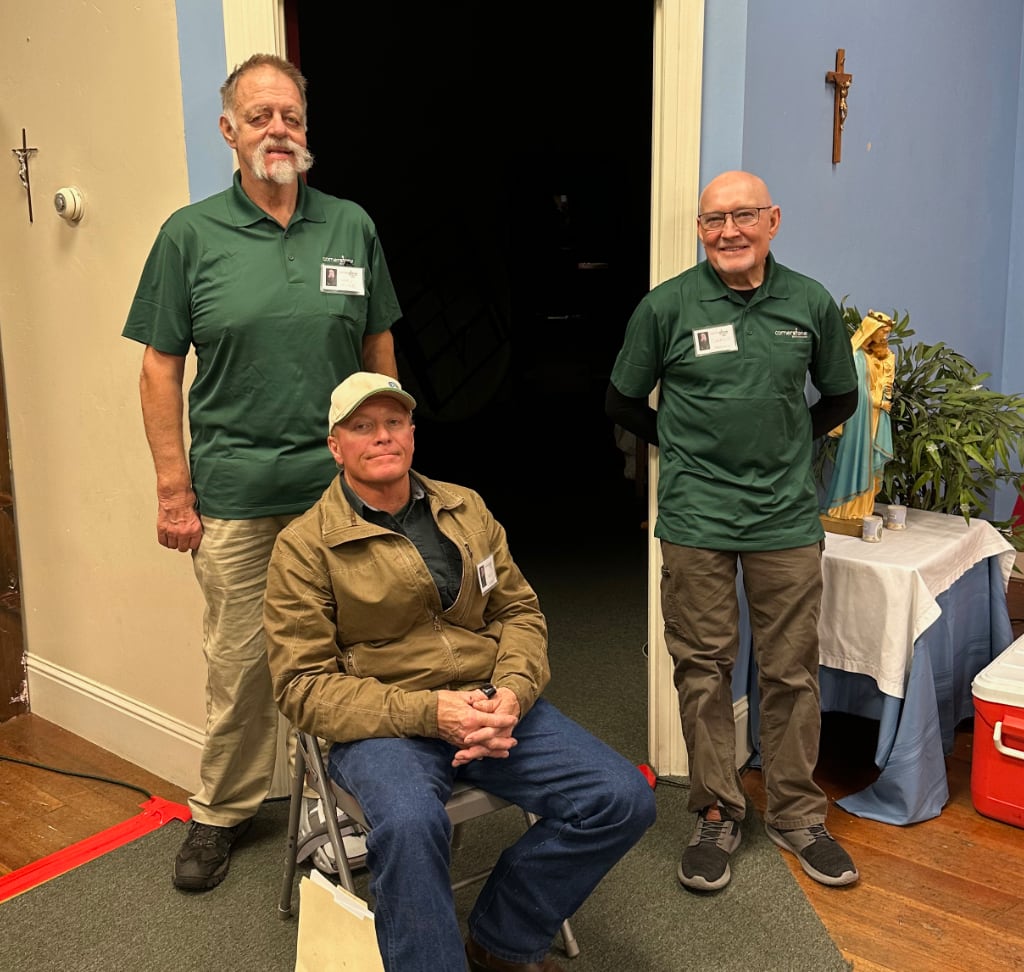 Why not?
If you are hesitant and thinking "this is not for me", you are not alone. Almost every man felt this way before attending Cornerstone for the first time and all of them were glad they took the plunge. If you don't want to have fun, make lifelong friends, and work on becoming an even better man for those you love, maybe it's time to wonder why.
Cornerstone is exactly what you need to pause and reflect. There is nothing to lose and a lot to gain, all in a comfortable, relaxed environment with no pressure or judgement, with great food and drinks, and with your community brothers (even if you're not a 49ers fan).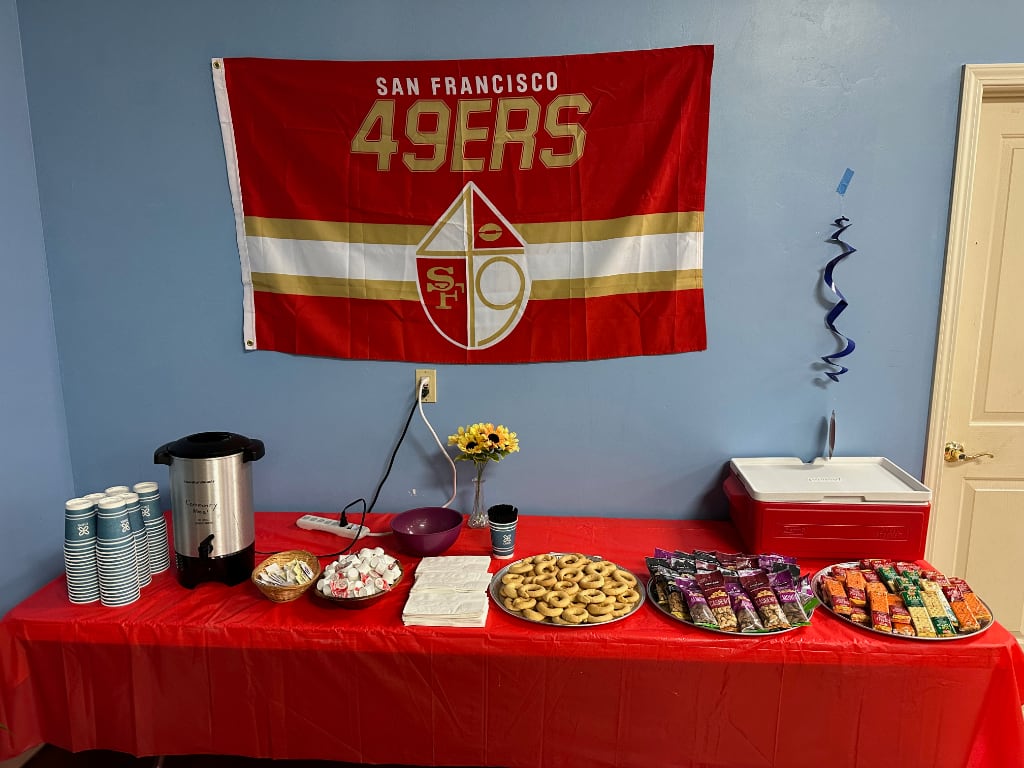 Cornerstone is hosted at St. Patrick Church
The Men's 2023 Cornerstone retreat takes place at St. Patrick Church starting at 5pm on Friday the 10th of November and continues through the evening of Saturday the 11th of November. All meals (including Friday dinner through Saturday dinner) are included. Bring your sleeping bag; we provide cots and mattresses in the large hall (for an unforgettable experience).
There is no cost to attend Cornerstone.